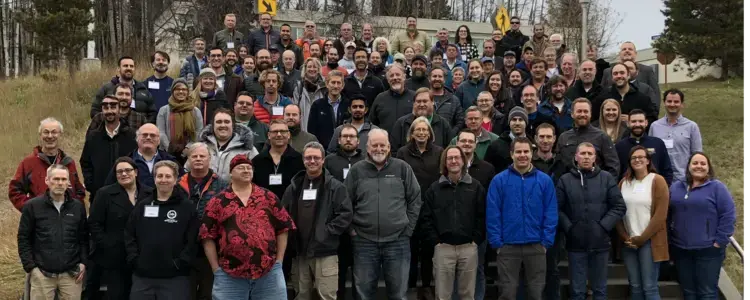 Date:
October 22nd, 2019 to October 24th, 2019
Description:
2019 RVTEC Meeting
Registration is closed. If you missed the registration deadline and would still like to register please call the UNOLS office at 206-685-9236.
Meeting Location:
Wood Center
University of Alaska, Fairbanks (UAF)
1731 S. Chandalar Drive
Fairbanks, AK 99775
Meeting Accomodations:
Pikes Lodge
1850 Hoselton Rd,
Fairbanks, AK 99709
Hotel reservations can be made by calling the hotel at 877-774-2400 or online at Pikes Lodge. When you book your room, use the code UNOLS to get the prearranged room rate. The hotel offers shuttle service from the airport and the train station to the hotel.  We will have shuttles to take participants to/from the Pikes Lodge to the UAF Wood Center (meeting location) so rental cars should not be necessary.
Other Materials:
UAF has set up some great tours for the RVTEC participants, for more information, visit their website here.