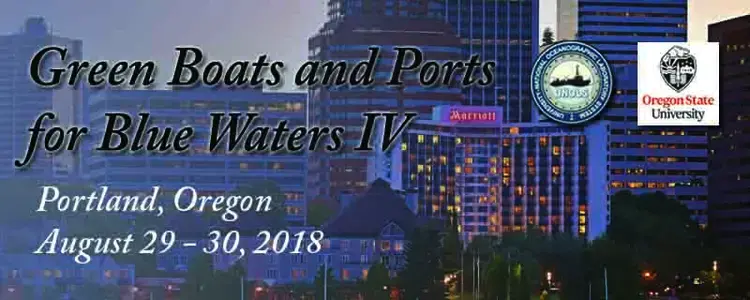 Date:
August 29th, 2018 to August 30th, 2018
Description:
Oregon State University and the University-National Oceanographic Laboratory System (UNOLS) invite you to join representatives from academia, government agencies, and private industry to discuss current and future environmental sustainability of ships, boats, and ports.  Previousworkshops held in 2012, 2014, and 2016 opened a dialog on marine sustainability topics and initiatives.  This workshop will continue these discussions and help our community better understand resources and practical solutions available to maximize the environmental sustainability of our existing and future vessels, support facilities, and ports. 
The workshop will be 1½ days long, with invited presentations from marine architects, designers, builders, private businesses, representatives of Federal, State and local agencies, and international sustainability experts.  Presentations will cover topics such as port sustainability and best practices, emerging green technologies and initiatives, propulsion and fuel efficiency, emissions, ballast water treatment, waste management, recycling, and best practices for environmental sustainability.  Progress on greening initiatives within the U.S. Academic Research Fleet will be reported.  An evening poster session is planned with a reception and dinner, and all participants are welcome to provide displays.
The most recent version of the 2018 Green Boats meeting agenda can be found below.
Keynote Speakers:
Ms. Jonelle Simunich, ARUP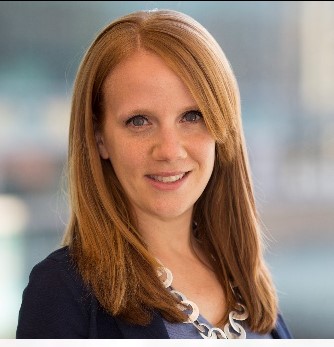 Jonelle is a Senior Strategist in Arup's global Foresight, Research + Innovation team. She has a formal background in urban planning, practical knowledge as an architect and a perpetual curiosity for the world. At Arup she works to identify and monitor the trends and disruptors likely to impact the future of the built environment and society at large. She specializes in the research, analysis and delivery of market-specific trend reports, visions, scenarios, strategy and stakeholder workshops. Ms. Simunich will be presenting on Resilient and Regenerative Cities: Design approaches for rising tides.
Mr. John C. Morris, USCG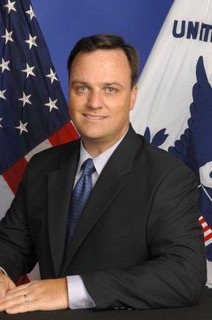 Mr. John Morris is an environmental protection specialist at U.S. Coast Guard headquarters and program manager for development and implementation of the 2012 Ballast Water Management regulations.  Previously, he was a director for the American Chemistry Council trade association, and an environmental protection specialist for the U.S. Department of Energy.  Mr. Morris has a Masters in Environmental Policy and Management from the University of Denver. He will be presenting on USCG Pollution Prevention Programs.
Meeting Location and Accomodations:
Portland Marriot Downtown Waterfront
Mount Hood Room
1401 SW Naito Parkway
Portland, OR 97201
CLICK HERE to Book a Hotel Room at the Portland Marriot Downtown Waterfront. The rate is $199.00 per night and the deadline to book a room at this rate is August 7, 2018. If you register after the deadline, the hotel may still honor the room block rate, please call them with questions.
Transit information from the Portland International Airport:  The TriMet MAX light rail "Red Line" runs directly from Portland International Airport to within eight blocks of the Marriott; the stop is Morrison/SW 3rd Ave. Trains run every 15 minutes from PDX; travel time is about 25 minutes. Fare is $5 for 1-day transit pass.
Poster Printing Information: 
FedEx Office Print and Ship Center 
1400 SW 5th Ave 110
Portland, OR 97201
This FedEx store is about 4 blocks from the hotel and can do short-notice jobs (including via e-mail).
 
Registration:
The Registration fee is $250.00 and includes lunches and the Wednesday evening dinner. Student rates are available; please email the UNOLS office for details.
As part of the UNOLS Goal to support early career professionals, we are pleased to offer a student registration rate of $175.00. Please email the UNOLS Office if you are a student interested in attending Green Boats and Ports for Blue Waters IV. 
The deadline to register has passed, please email the UNOLS Office if you have any questions!
Meeting Sponsorship:
Sponsorship opportunities are available for the Green Boats and Ports for Blue Waters IV Workshop and are a great way to showcase your company to our audience of scientists, ship operators and industry professionals. Be a part of this engaging conversation about the future of sustainable vessels and ports! For more information on our exciting sponsorship opportunities, please email Don Hilliard (Oregon State University) at hilliard@onid.orst.edu
 
UNOLS Community Updates on Greening the Fleet Activities
If you are a UNOLS Ship Operator and would like your sustainability updates to be presented at the meeting, please complete this short survey!
Funding support for the workshop is provided by the UNOLS federal sponsors (NSF, Navy, NOAA, BOEM, and USGS) and OSU's College of Earth, Ocean and Atmospheric Sciences. As a URI-Certified Green Office, UNOLS strives to host environmentally sustainable events. We respectfully request that you consider bringing a reusable travel mug and water bottle to the event.
Thank You to Our Generous Sponsors!
Green Boats and Ports for Blue Waters IV Sponsors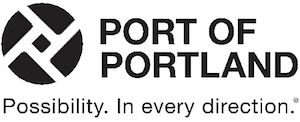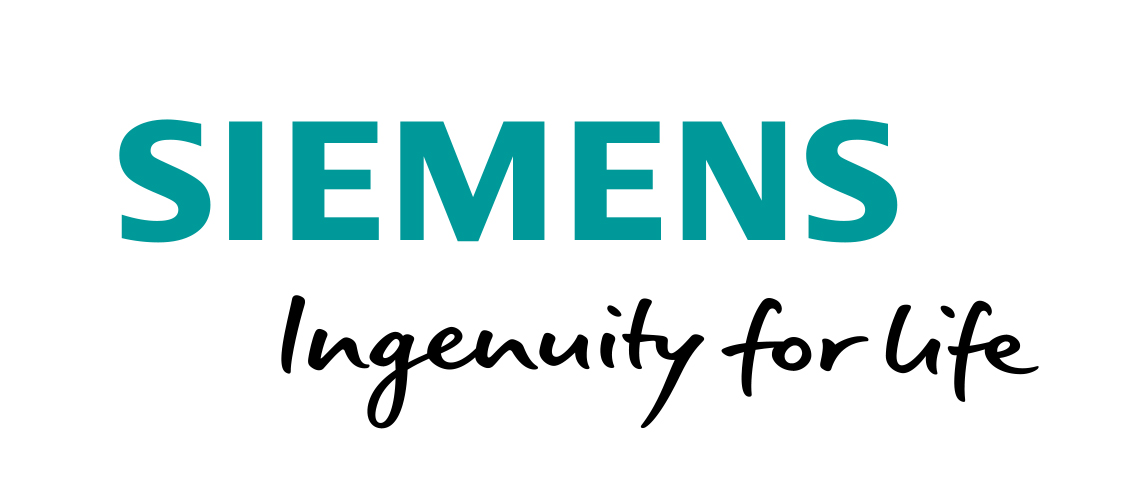 Federal Sponsors