Date:
November 1st, 2018 to November 2nd, 2018
Description:
Meeting Location and Accomodations:
Holiday Inn Hotel & Suites Alexandria, Old Town
625 First Street
Alexandria, VA. 22314
Tel: 703-548-6300
UNOLS has secured a discounted room block at the following hotel for those attending the UNOLS Annual Meeting being held at the Holiday Inn Alexandria, Old Town on 11/1, 2018.
Please use the link provided below to book your room.
UNOLS - Oceanographic Laboratory Systems
Or, you can call the hotel directly at 703-548-6300, and use the Code: UNO (3 digits) to book your room with the front desk.
Check In Date:                              10/31/18
Check Out Date:                            11/2/18
Discounted Rate:                           $201/night
Reservation Cut Off Date: Monday, October 15, 2018
Meeting RSVP (Required by October 15th):
Featured Speaker: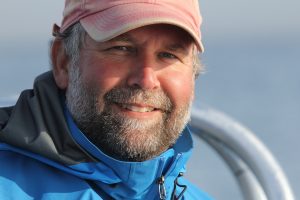 Dr. David W. Johnston
Associate Professor of the Practice of Marine Conservation & Ecology, 
Duke University
Dr. David W. Johnston is an Associate Professor of the Practice of Marine Conservation & Ecology at Duke University and the Director of the Marine Robotics and Remote Sensing (MaRRS) Lab at the Duke University Marine Laboratory. Johnston holds a PhD from Duke University and received post-doctoral training at the Monterey Bay Aquarium Research Institute in California. His professional experience ranges from leading research programs for NOAA to working as an ecologist within the NGO sector. Johnston's research program currently focuses on advancing robotic applications, platforms and sensors for marine science, education, and conservation missions. He has published extensively in top journals in the fields of conservation biology, oceanography, marine ecology and marine policy on research that spans tropical, temperate and polar biomes.
Dr. Johnston's presentation is titled:
"Advancing marine science and conservation with drones"